WE BUY & SELL SECOND HAND USED NORMAN FOSTER TECNO NOMOS TABLES
WE BUY & SELL SECOND HAND USED NORMAN FOSTER TECNO NOMOS TABLES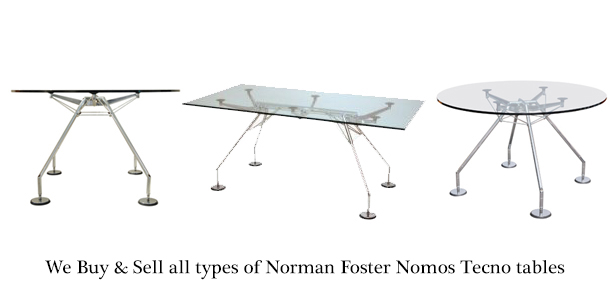 We Buy and sell all types of used Norman  Foster Tecno Nomos tables for cash. We have vans on standby 24/7. Large and small quantities always wanted. Warehouses are in central London & Essex. Travelling nationwide is no problem for collection.
Contact Us Today: 0207 388 8400 or 07850 966 321 (24/7)
For a free, no obligation quote, please phone or email our experienced staff who will be happy to help you with your enquiry. We will try our best to supply you with the best service possible. You can call or email us, whichever you prefer.